We are all following the 2010 Transportation Bill and are mostly eager to get our kicks off of 'Route 66' and on the super high tech, super high speed rail of the (hopefully) near future.
"But if the classic American narrative is all about trains, why are we so far behind in building high-speed rail? Obama just handed out $8 billion a few months ago to fund HSR projects around the country—a few billion here, a couple fractions there. But to get even one network up and running will cost at least 10 times that, and we're falling behind the rest of the world—fast."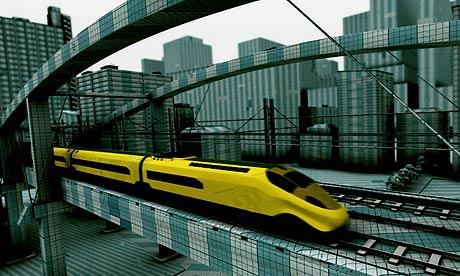 University of Pennsylvania Master of City Planning student, Jeffrey Barg provides his quick, one-two on the rail conversation. Read his entire piece at Planetizen.